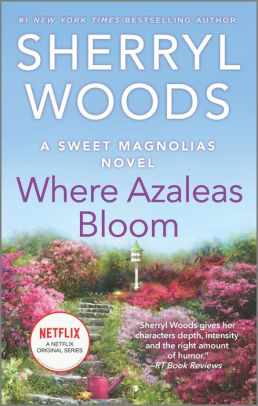 Sweet Magnolias #10
August 28, 2012
MIRA Books
Available in: Paperback, Audio, e-Book
Where Azaleas Bloom
New York Times and USA TODAY bestselling author Sherryl Woods explores the healing power of a love strong enough to join two wounded families.
Single mom Lynn Morrow is determined to put food on the table for her son and daughter. Her soon-to-be-ex-husband has failed to meet his obligations time and again—but it turns out that Ed is struggling with his own demons.
Enter contractor Mitch Franklin, an unlikely knight in shining armor. A widower with two grieving sons, Mitch once admired Lynn from afar. Now he sees in her not only the sweet girl who got away, but a woman desperately in need of support. While rushing to the rescue of Lynn and her children comes naturally, he's also wise enough to encourage Lynn to find her own way…hopefully straight into his arms.