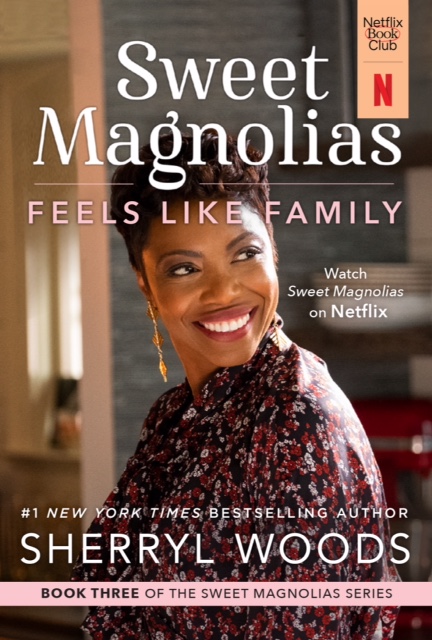 Sweet Magnolias #3
February 22, 2022
MIRA Books
Available in: Paperback, Audio, e-Book, Trade Size (reprint)
Feels Like Family
On the road to success, good friends are never far apart in the world of the Sweet Magnolias. Now a Netflix original series!
Helen Decatur spent a lifetime setting goals—getting through college and law school, opening her own practice, becoming financially secure, and establishing herself as one of the most highly respected divorce attorneys in the state of South Carolina. Achieving those goals was a breeze compared to the one she's faced with now.
The most driven—and cynical—of the Sweet Magnolias, Helen is forty-two, single and suddenly ready for the family she's put on the back burner for all these years. Unfortunately, having a child at her age comes with lots of complications, not the least of which is the absence of a serious relationship in her life.
Handling so many divorces has left her skeptical about love, but Helen's not the type of woman to wait around for fate to step in. Taking charge of her own destiny puts her at odds with her two best friends and sets sparks flying with a man who claims he doesn't want a family, and nothing turns out like she planned.
Originally published March 2007 in mass market paperback, December 2009 in mass market paperback & eBook, August 2015 in trade paperback, July 2020 in mass market paperback & eBook and February 2021 in mass market paperback & eBook.