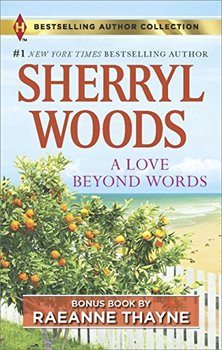 Bestselling Author Collection
October 25, 2016
Harlequin
Available in: Paperback, e-Book (reprint)
A Love Beyond Words & Shelter from the Storm
A Love Beyond Words by Sherryl Woods
(originally published March 2001 in Silhouette Special Edition #1382 and reissued May 2008 in mass market paperback by Silhouette Books)
FIVE-ALARM RESCUE
After a devastating hurricane, Miami firefighter Ricky Wilder rescues dozens of devastated people from the wreckage of their homes—including Allie Matthews. The beautiful stranger has no place to go, and Ricky insists she stay with him. But the notoriously commitment-shy Ricky has never let a woman invade his life. And he's starting to like having Allie with him far too much…
Cautious Allie is astonished at Ricky's generosity, but she's wary of leaning too much on his broad shoulders. She's always prided herself on being independent, and Ricky seems
determined to court danger. Can she risk caring for someone who insists on living his life on the edge?
BONUS BOOK INCLUDED IN THIS VOLUME!
Shelter from the Storm by New York Times bestselling author RaeAnne Thayne
(originally published June 2007 in Silhouette Romantic Suspense #1467 in mass market paperback)
Dr. Lauren Maxwell hasn't forgiven or forgotten Daniel Galvez. But the lawman can help her keep a troubled patient safe, so Lauren needs him—almost as much as she still wants him.