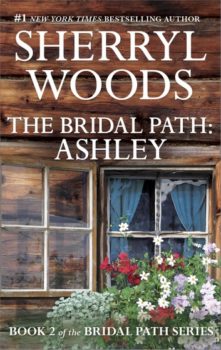 The Bridal Path #2
September 16, 2014
MIRA Books
Available in: Audio, e-Book (reprint)
The Bridal Path: Ashley
THE ROGUE
He was wild, sexy, too hot to handle—the guy all the girls in school whispered about …and secretly longed for. Now, all grown up, this rogue was even more intriguing to Ashley Wilde. Did she dare to tame Dillon Ford and make him hers for keeps?
THE LADY
She was prim, proper and by-the-books—the priss miss who had every advantage growing up. Now she'd returned to her hometown and Dillon was determined to seduce her. He'd let her get away once, but not twice.
THAT SPECIAL WOMAN!
Stuck in a secluded cabin together, will these total opposites clash…or go down THE BRIDAL PATH?
Originally published March 1997 as ASHLEY'S REBEL in Silhouette Special Edition #1087 in mass market paperback.