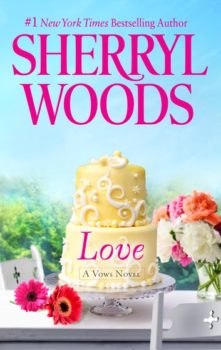 Vows #1
January 15, 2014
MIRA Books
Available in: Audio, e-Book (reprint)
Love
Was it her biker boots, her belligerent blue jeans…or her mean left hook? Jason Halloran never knew what hit him. But just as his perfectly predictable life seemed to be going nowhere, sassy, street- smart Dana Roberts began driving him up a wall!
Dana Roberts had been on her own since age sixteen, and she intended to keep it that way. The last thing she wanted was some sexy, rich corporate VP playing Prince Charming and making her his helpless Cinderella. But what would she do if the shoe fit?
Vows: Love, Honor and Cherish—words that three generations of Halloran men vowed to live by.
Originally published October 1992 in Silhouette Special Edition #769.