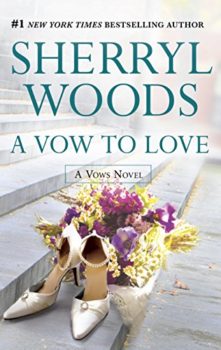 Vows #6
July 1, 2014
MIRA Books
Available in: Audio, e-Book (reprint)
A Vow to Love
The first time Penny Hayden and Sam Roberts met as teenagers, she stormed off in an outraged huff. The second time, nine years later, she hauled off and kicked him in the shin! It was then that Penny's grandfather knew they were a match made in heaven….
Oh, sure, Penny said that Sam was an insensitive jerk. And Sam insisted that he didn't need anyone in his perfectly solitary life. But her grandfather could read between the denials. And even if it was the last thing he accomplished, he vowed they would fall in love!
Originally published May 1994 in Silhouette Special Edition #885.